A game developed by Viznity Games

Overview
A spin-off parody game for The Frozen
Developer: Viznity Games - Website - Patreon - Itch.io - Newgrounds - Twitter - Instagram - Slushe
Censored: No
OS: Windows, Linux, Mac, Android, iOS

If you encounter any bugs or have suggestions, report via support@viznitygames.com
Please consider to support me on Patreon: https://www.patreon.com/Viznity
Thank you for downloading!
Aroma Sensei, known for her amazing drawings and comics, and talented motion graphics artist DryreL came together in the Train Your Ass With Elsa parody game!
Elsa and Anna decide to open an Instagram live video. She shows viewers her fit body and favorite exercises.
Someone calls out Elsa in the middle of the live video. Anna goes to control Elsa and encounters something unexpected.
Consisting of 27 animations in total, Train Your Ass With Elsa has 1 blowjob and 1 sex scene.
Interact with Elsa and strip her clothes.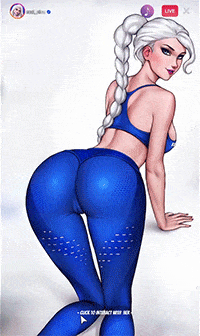 The game supports 5 languages! English, French, Russian, Spanish and Turkish.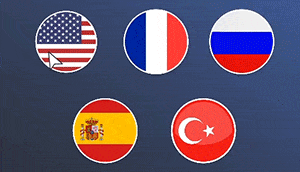 If you encounter any problem, please let us know at support@viznitygames.com
Follow the Viznity on Patreon to receive updates and check out the exclusive posts.
Screenshots